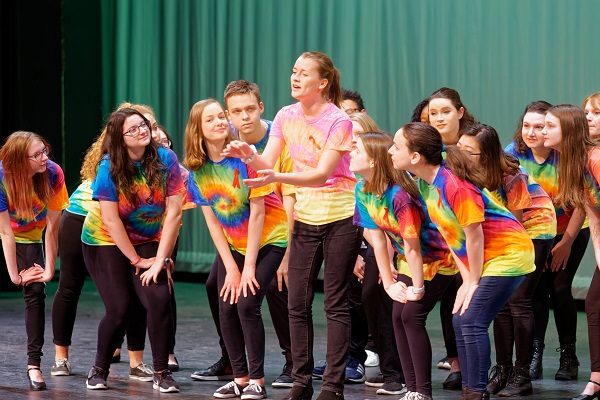 An Exhibit of the Gifted
The show must go on! The Long Reach High School student body came together on Thursday, March 15, 2018 to observe the talents of fellow peers at Long Reach Has Talent.
Admission for the show was five dollars, and the proceeds went toward funding for HIV/AIDS. There were also auctions and raffles that went towards the same cause.
"Supercalifragilisticexpialidocious," sung by the cast of Mary Poppins, commenced the event. It was followed by a short introduction from Senior Gracie McGreevy, the student organizer of the show.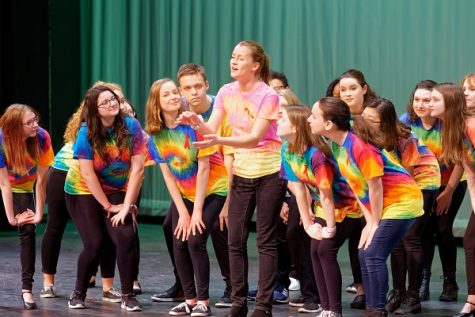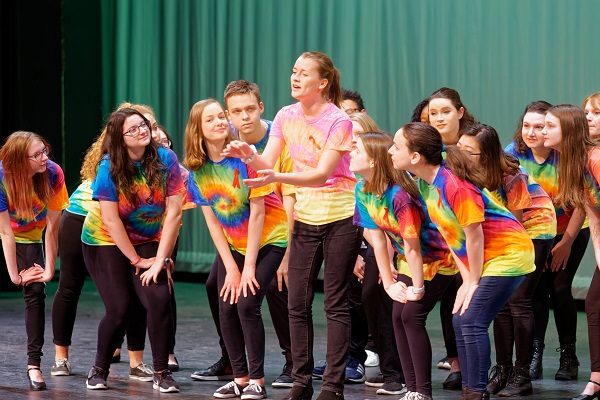 The goal of putting on a show for the school was to raise awareness for Broadway Cares/ Equity Fights AIDS, while also giving the chance for students to broadcast their talents, according to McGreevy. Broadway Cares/ Equity Fights AIDS is an organization created to show theatre's support for causes fighting against AIDS.
Long Reach Has Talent enables "staff and community to see a different side of our students, and allows us to see what they are passionate about," according to Mrs. Lee, a Long Reach media specialist and guest judge for Long Reach Has Talent.
"I wanted to give students all around the school an opportunity to get on stage and perform formally for others so that anyone could have the opportunity to experience performing without needing to be in a class," McGreevy said.
A panel featuring Mr. Bond and Mr. Lawrence, along with Mrs. Lee, judged the efforts of the students performances. Coming together at the conclusion, they choose first, second, and third place acts.
Mrs. Lee was fascinated by the presentations and said that "I expected I would see some good acts and performances, but I had no idea the variety and extensiveness of talent that I would see. I am very proud and impressed of how versatile our students are."
"Sick Day," a comic act by Rachel Dolle, won first place. Second place was given to Juniors Phoenix Clemmons and Tracy Neutzling for their singing act of "Hey Soul Sister." Finally, Sophomores Joyce Lee and Ariana Armendáriz were awarded third place for their song and dance combination act with "Already Gone."
This year, different departments joined forces to perform on stage with one combined act. McGreevy explained that oftentimes individual departments isolate themselves from the others. She commented, "It's been really cool to see collaboration between people in different activities like dance, theater, and color guard."
There were also some people who participated in multiple acts, showcasing the numerous talents that they possessed, such as both singing and acting.
"I think it [the collaboration] added a bit more reality and feeling into the performance, and it's always fun working with someone else," Joyce Lee, a sophomore and a member of the third place winning act, explained.
Long Reach Has Talent concluded with a group of seven students doing a series of improv which they called "Failure to Communicate." Immediately following this final performance, the guest judges announced the winning acts.
Thundering applause was heard throughout as the winners were awarded their prizes and the show wrapped up.
With the intent to improve outgoingness of students, Lee concluded by saying, "Hopefully Long Reach students feel more comfortable bringing their own acts to the table by seeing so many different ones at Long Reach Has Talent."