Taking A Knee
NFL Members Protest The National Anthem
What started as a peaceful protest has caused outrage around the country. Citizens are debating: Is benching NFL players for protesting during the National Anthem an obstruction of their first amendment rights?
The 49ers quarterback Colin Kaepernick began this silent protest in August of 2016 against police brutality and racial inequality, and soon after was joined by the likes of Odell Beckham Jr., Landon Collins, Damon Harris, and Olivier Vernon.
Science teacher Mark Renehan said, "They [NFL players] have come out and said that it had nothing to do with the flag. Moreover, [kneeling is] also their first amendment right to freedom of speech."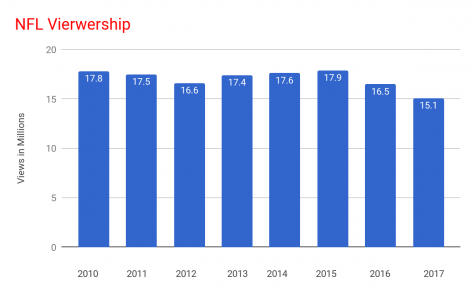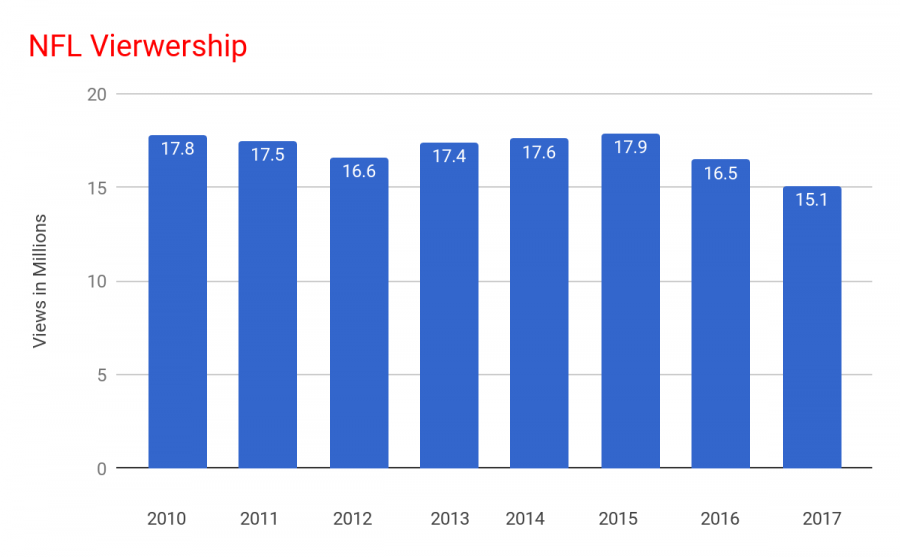 The NFL is concerned these protests will affect the lower ratings of the games, as more people will be concerned about the politics rather than the sport itself.
Alternative Education teacher Robert Garrant stated, "Trump has caused there to be more tension between players and ownership in the NFL."
Mr. Garrant mentioned it could be helpful for Trump to "focus on the reason for protesting, not the assumption of why they are protesting."
President Trump has been an outspoken critic of these football players and believes players who kneel should be fired and fans should leave the stadium if they witness players kneeling.
Josh Staruk, a junior, stated, "I think the NFL should let them kneel because it is their freedom of speech, and even though President Trump wants them to stand, he cannot make them."
Renehan stated, "Over the off season when Colin Kaepernick was attempting to find a new home, he stated that he accomplished his goal by making people talk about the injustice.  I truly believe that it would have ended on its own terms until our president made a statement and addressed it. I think a lot more people were okay with it before then."
In a bid to prevent criticism from the public, the NFL stopped televising the anthem. "From the NFL's standpoint, they are doing the best thing by cutting the anthem so that those opposed do not see the kneeling, but then it would be defeating the purpose [of the protest] altogether," added Renehan. As a result, the initial reason for the protest is lost as well when the anthem is not broadcasted.
Despite the disapproval Kaepernick has received, he reiterated, "I'm going to continue to stand with the people that are being oppressed."