BJ's Brewhouse: A Review
Hungry? But tired of your normal restaurant date? Well, just your luck! A new restaurant just opened near Long Reach!
BJ's Brewhouse, right off of Dobbin Road, is a new restaurant to add to the Long Reach community. Out of the 191 others across the country, we have been given the lucky chance to have this restaurant right up the street from our school.
BJ's was founded in 1978 and first opened in Orange County, California. It originally started as a pizza shop before it became a restaurant and a brewhouse. By 1996, seven more restaurants stretched out between San Diego and Los Angeles.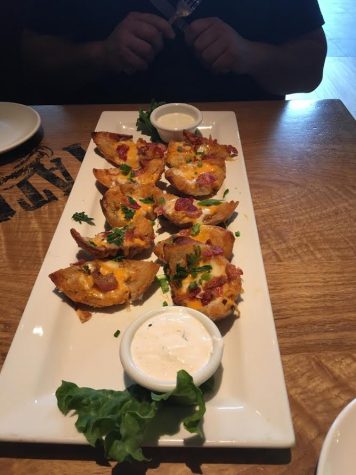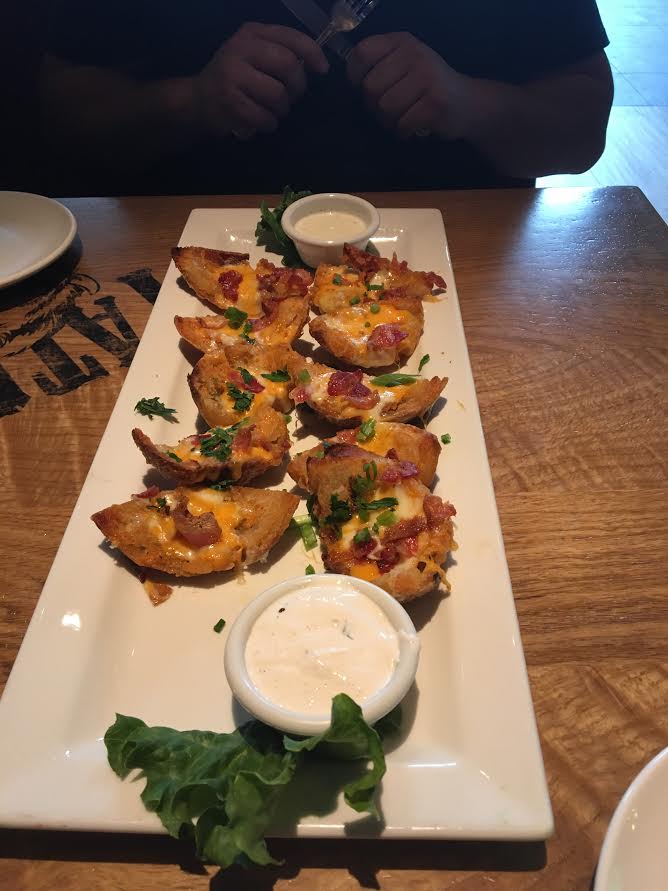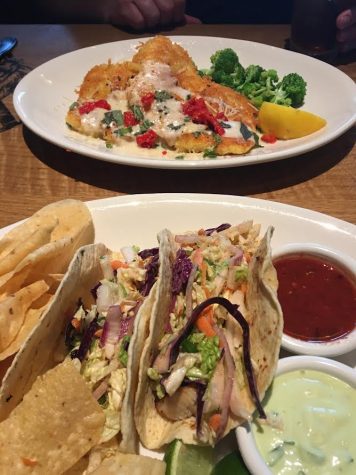 While visiting BJ's, I noticed immediately the unique structure of the inside. It had these ginormous metal structures that represented a garage door above where people were eating. There was also a ton of space, and there were a lot of people in there for such an odd time of day: 3:30pm. The lighting was very natural and had high lights, meaning that they were not too in your face while trying to socialize with the people at your table.
In fact, the style of the restaurant would suite someone who enjoys being social. The booths are not very private, and neither are the tables. While I ate my meal, I felt as if I spoke too loudly I would disrupt the people around me due to how close we were. Luckily, I was near another family eating who enjoyed engaging in conversation with me and my father. It was nice and easy going, and it seemed to me that most people that eat there enjoy the social part of the restaurant too.
The menu not only includes comfort food, but mindful healthy options and choices for meals. I preferred to order mahi-mahi and shrimp tacos, while my dad ordered Parmesan chicken and broccoli. The waitress was amazing, the vibe was comfortable, but the food?  It was very, very dry. I wish it would have more taste to it, or something that would have stood out on my taste buds. The best part about the food was the dessert. Their well known "Pizookie" is basically a warm cookie in a metal plate that has a scoop of ice cream on top, which was honestly my favorite part.
BJ's serves a good purpose, too. The BJ's Restaurants Foundation is a registered non-profit dedicated to supporting charities benefiting children's healthcare and education. This program rewards volunteer efforts of BJ's team members across the country as they help give back to the communities in which our restaurants do business.
BJ's also has a rewards program which allows you to redeem your points for free or for a reduced price dessert and appetizer, which is a great way for BJ's to reel people in.
Overall, BJ's Brewhouse is a family friendly restaurant that provides wonderful service as well as contributes back to the community surrounding us, making the area of Long Reach an even more well rounded place.